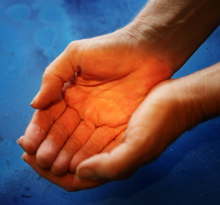 It is a wonderful act of love that God heals us spiritually, emotionally and physically. When we pray, expecting a miracle, God comes and makes supernatural changes. He creates a new person and discards the old way of being.
There are some that experience the healing power of God, and then they lose their healing. It was not God's intent that their change be temporary. Something has happened in their free will that allowed their healing to be taken or given away.
Knowing the character of God and considering the examples we have in Scripture about miracles of healing gives us insight into the things we should do, and the things we should avoid so we can keep our healing.
Supernatural Characteristics
Now, listen to what I have to say about Jesus from Nazareth. God proved that He sent Jesus to you by having Him work miracles, wonders, and signs. All of you know this. – Acts 2:22
All healing and miracles are supernatural, being done through the power of God. He chooses to perform them and then provides the force through which they are accomplished. It is their supernatural character that sets them apart. They draw attention and make a statement by being abnormal, unexpected, unusual, and unnatural. The miracles of Jesus acted as proof that He was supernatural. The miracles of Peter and Paul proved that they were apostles. They are a testimony.
One of the first challenges against a healing is the human tendency to normalize the event and explain it in natural terms. It is an attempt to limit the power of God to a level that can be accommodated. Some describe it as putting God in a box that will fit inside a three pound brain. Stripping the healing of its supernatural quality denies its Source.
For example, say you witness a person in severe pain pray to God for help. Suddenly the pain is gone. This unnatural outcome is considered a miraculous healing and everyone praises the Lord. Later, as the event is recounted, the one healed mentions that they've had this kind of pain before and it went away after a while. Someone else postulates that this might not have been a healing, but a coincidence of the pain subsiding just after the time of prayer. Notice how this explains away the power of God?
The Bible strongly warns us not to deny God or His power. Paul commands Timothy to have nothing to do with people that deny Him (2 Timothy 3:1-9) and he tells Titus that these people are detestable, disobedient and unfit for doing anything good (Titus 1:15-16). Certainly we don't want to be lumped in any of those categories.
The first risk of losing your healing comes from denying the power of God. This is tantamount to giving away your healing for the sake of your three pound brain.
Confess and Believe
In Lystra there sat a man crippled in his feet, who was lame from birth and had never walked. He listened to Paul as he was speaking. Paul looked directly at him, saw that he had faith to be healed and called out, "Stand up on your feet!" At that, the man jumped up and began to walk. – Acts 14:8-10
We know that faith plays an important role in healing. Jesus often commented on the status of the people's faith, either positively or negatively, drawing attention to the way healing was related to their faith. A person that is healed puts their faith in God as the source of that healing. Since God is not constrained by time, that faith can come before, after or during the event itself. The person believes that He can heal them, or believes that He did heal them.
Faith means to trust and believe. Believing means to be convinced or convicted that something is true. Confessing is to put your belief into words. Asking for God to heal is a confession: a verbalization that you trust in the power of God, and you are convinced about what He can and will do. The result is to be miraculously changed. You become a new creation.
Your confession will change when you know you are a new creation. Instead of confessing the person you were (sick, addicted, anxious, etc.), you begin confessing the new person you have become (strong, free, peaceful, etc.). As you verbalize this fact, it becomes true in you.
Some people are robbed of their healing by being deceived. They stop believing that they have been changed and begin confessing their old nature. Their confession makes it true to them, though this is not the perfect will of God. Go back to trusting Who God is and believing what He has done, and confess Him to yourself and others.
Testing and Proving
Moses said to the people, "Do not be afraid. God has come to test you, so that the fear of God will be with you to keep you from sinning." - Exodus 20:20

Remember how the LORD your God led you all the way in the desert these forty years to humble you and to test you in order to know what was in your heart... - Deuteronomy 8:2
God gives good things and is not interested in teasing or tempting those He loves by offering and then withholding or removing a gift. There is a purpose when He comes to test you. The Israelites learned to fear God's power in awe and reverence, and this test was given to keep them from sinning. Moses reminds them in the book of Deuteronomy that God tested so they would know what was in their hearts. So testing is a way of proving faith, conviction and obedience.
Many people have an adverse reaction to testing due to their fear of failure. You may have been forced to take a test that you felt was created to exploit your weaknesses, forcing you to fail. The enemy of your soul would like to make you believe you are a failure, and his tests are Pass / Fail. But God is not that way. He wants you to agree with Him that you are a new creation, and His tests are Pass / Pass.
The test is natural, so expect it. For instance, you see something strange and you blink and rub your eyes. You are testing them to see that their testimony is true. Another example is when an amazing thing (almost unbelievable) happens and you say, "Someone pinch me, I want to know if I'm really here."
Standing up to the Pass / Pass test of God builds your conviction, confidence and courage. He uses the test to create cohesion. Your mind becomes renewed, and the new truth is glued to you more effectively through the test.
Keep your healing by being prepared for the test to come, and expect that with the power of God on your side it will be a Pass / Pass test. God is showing you that it is true, He can be trusted, and you know it in your heart.
Obedience
Later Jesus found him at the temple and said to him, "See, you are well again. Stop sinning or something worse may happen to you." - John 5:14
Obedience means to act according to what you know is true. Your healing makes you a new creation, and as a new person you will form new ways of acting, responding, thinking and living. God has given His commandments to everyone as a guide for proper living. A healing may also come with a specific command to obey. God expects you to be obedient in response to the healing He has given.
Willful disobedience will bring discipline and punishment from a God that loves you. When you choose to be hostile to Him, you are choosing things that cause death. In His great love He will allow you to have your desires for a time, waiting for the consequences to get your attention and change your heart. When you repent of your hostility toward Him, He will return to you and heal you.
Keep your healing by being obedient to the law and commandments as He shows them to you. Remember the leper Naaman who was healed by acting in obedience and washing seven times in the Jordan river. Remember the woman caught in adultery who was forgiven and told to go and sin no more. Just like faith, obedience may come to initiate healing or it may come as a response to healing.
Testimony
Jesus commanded them not to tell anyone. But the more he did so, the more they kept talking about it. People were overwhelmed with amazement. "He has done everything well," they said. "He even makes the deaf hear and the mute speak." - Mark 7:36-37
Your healing is a testimony to the power of God at work in the natural realm. It is the supernatural changing that makes a new creation. When others see your healing they will be face to face with evidence of God. In this way God will test them, so that the fear of the LORD will keep them from sinning. You have an important part to play in this ministry.
Accept the good gifts that God has promised you. Keep them and choose to be changed as He desires you to be. God receives the glory and the praise.