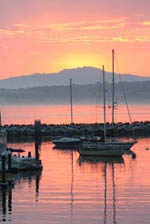 Can you imagine being on the boat with the disciples when Jesus said "Peace, be still"? In a moment the tempestuous fears and anxiety were replaced by peace and calm. Imagine the impact: scared out of your wits by roaring wind and waves crashing into the boat; and suddenly all is quiet. You've just experienced entering into His rest.
We know that someday we will have perfect peace in heaven, because the Scripture says:
"'Yes,' says the Spirit, 'they will rest from their labor, for their deeds will follow them.'" – Revelation 14:13
That is the ultimate fulfillment of His promise. Yet even now we are invited to "come with Me by yourselves to a quiet place and get some rest." (Mark 6:31)
We are invited to enter His rest.
Obedience and Belief
So I declared on oath in My anger, "They shall never enter My rest." … And to whom did God swear that they would never enter His rest if not to those who disobeyed? So we see that they were not able to enter, because of their unbelief. – Hebrews 3:11, 18-19
Adam and Eve lived in God's rest in the Garden of Eden, but sin spoiled that peace and calm. Since that time God has regularly invited mankind to come back - to enter His rest. The Israelites moved toward the Promised Land with the same invitation in hand. But God intends for a greater "rest" than just physical bounty and comfort. He intends to restore relationship as it was before sin separated us from Him.
Reconciliation means being glad to be together. That is a nice description of being at peace with God, your Maker. Do you remember when you first came to understand that He had redeemed you? That was a first-taste of entering His rest. You desired to be in His presence because it filled you with joy. There was a sense of wellbeing and comfort. All the things that had separated you from Him suddenly were replaced with peace and calm. "Peace, be still!"
Our spiritual condition requires that we continually come. "Come to Me, all you who are weary and burdened, and I will give you rest." – Matthew 11:28. This act of obedience is rewarded with rest, and comes as a result of being forgiven. Obedience (confession and repentance) is the way back to peace with God. When we know the way back it builds our confidence, the conviction of our beliefs, and gives us hope in increasing measure. Jesus is The Way.
Emotional Rest
God created us with the ability to experience emotions because He cares that we be truly alive. There is a stark contrast between love-based emotions and fear-based emotions. Our capacity to feel is dependent on the difference between them. The tempestuous fear of the storm increases the depth of the peace experienced in the calm. Knowing the way back from a fear-based emotion to a love-based place of rest gives us confidence to weather any storm. Without it we are hopeless and desperate.
Jesus is The Way to return to peace and calm in our emotions. Identify your feelings and interrogate your beliefs; and then hold them up to the Light of Truth. Jesus said that the Truth will set you free. When your emotions are based on false beliefs you need to know His truth, then you will be at peace with your feelings and values. He produces peace and calm and you have entered His rest.
There are times in your life when feeling sadness, fear, anger, shame or guilt are appropriate responses. You need to know the way back to love-based emotions when those circumstances change. This is an important part of learning to regulate your emotions and is a normal part of healthy living. He is the way back to the place of rest, and you have His promise that nothing can happen to you beyond what you are able to bear.
Physical Rest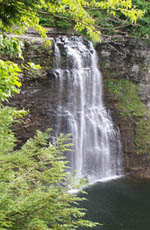 In addition to spiritual and emotional rest, God ordained for us to enjoy physical rest. He created us so that we can accomplish the most when we consistently take time to recover.
"There remains, then, a Sabbath-rest for the people of God; for anyone who enters God's rest also rests from his own work, just as God did from His." – Hebrews 4:9-10
When our life is balanced by proper margins between work and rest we are at peace. It is a condition that leads to happiness when we are together with God, ourselves and others. It places us at peace with our environment and daily life as well.
It is impossible to completely separate the physical from the emotional. When we are experiencing a strong feeling, either good or bad, it has a direct effect on our physical body. In fact, our physical condition is often a leading indicator of our emotional and spiritual condition. That is one reason it is so important to build the skill of entering into His rest. Your confidence of finding your way back builds your courage and hope.
Take the direct route back to peace and calm when you have been experiencing fear-based emotions. Settle the matter "before the sun goes down" and return to His rest. This may mean transferring responsibility for the outcome back to God, where it belongs (see related article).
By all means focus on returning to His rest rather than rely on avoidance, side tracks or addictions to overcome the fear-based emotions. Otherwise, this tendency of our fallen nature will move us further from peace and calm without ever satisfying the need.
God has provided a way. When we are mired in sin, fear-based emotions, tough circumstances, and woe He has invited us to enter into His rest. When you know "The Way" and obey His call, then you will be at peace in His presence. This is a foretaste of heaven, one that we can enjoy immediately.