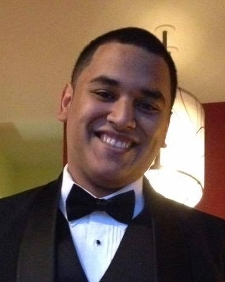 ďIs not my house right with God? Has He not made with me an everlasting covenant, arranged and secured in every part? Will He not bring to fruition my salvation and grant me my every desire? - 2 Samuel 23:5
The last words of King David include this psalm of praise about Godís everlasting covenant. The promise of God is so certain that David speaks about it as a rhetorical question. The implied answer is absolutely affirmative. God makes a covenant or promise and He will keep it.
Are you sure of your salvation?
An atheist will answer certainly not because he has rejected God and has decided to rely on himself for everything.
Another group may answer that they are just not sure. They hope to discover that God has saved them when they die, but their life is timid and they are filled with doubt and anxiety.
Still another group will answer that they are pretty sure. They believe God will save them unless something terrible happens or they lose their focus. These people live a relatively steady or stable life, but experience moments of fear.
There is one more group that answers with certainty. They believe that their salvation is sure and that Godís redemptive promise cannot be broken. This group lives a confident life. They are rock solid as they trust God to make it true.
David said that Godís everlasting covenant would bring to fruition his salvation and grant his every desire. All of Godís promises, big and small, are true.
Ask Me
ďAsk Me that none be lost from this generation.Ē
On a Thanksgiving weekend several years ago, several mothers from our extended family talked about their prodigal children. Some of the cousins were walking with the Lord and maturing nicely, but others had stepped away from the family and, by all appearances, from God as well.
My wife said: ďI believe God just said to me, ĎAsk Me that none be lost from this generation.íĒ Immediately all the mothers bowed in prayer. When God invites you to ask Him for something it is best to waste no time before obeying.
What does it mean that God should invite such a request? God is not a tease. God is not a liar. He does not offer something under false pretenses or with poor motive. When He invites us to ask it is because He wants to deliver. It is a promise to claim and a covenant to accept. He is the giver of good gifts and He is able to accomplish all things.
ďAsk Me that none be lost from this generation.Ē Iíll take that as a promise that if I ask then none will be lost!
Last week brought a reality check on this promise. On Monday we got the news that Emmit had been shot and killed. My twenty-two year old nephew, one of this generation for which we prayed, was dead.
What does this mean?
Emmit made poor life choices that put him in harmís way. He was living in rebellion against Godís laws. There was no evidence that he was reconciled. He had not returned, nor had he given any indication of repentance. Reconciliation and repentance were the things we expected as proof of Godís promise.
Was he lost?
Rock Solid
For all the promises of God find their Yes in Him. - 2 Corinthians 1:20
David, the psalmist, spoke the word of the LORD. As a prophet he gave voice to Godís words which are always true and cannot be broken, altered or denied. That is why it is profound for David to say that God had made an everlasting covenant with him, arranged and secured in every part.
David had assurance of his salvation. We have history to bear witness that after these last words, David entered into his rest. That is a euphemism for going to heaven. The promise he claimed has come true.
God made another everlasting covenant with David, which you can read about in 2 Samuel 7. David had offered to build a house for the Lord, and the Lord replied that He would build a house for David. God promised to preserve Davidís kingdom and that his house (family name and heritage) would endure forever, and that his throne would be established forever.
That is a huge promise!
Can God keep such an extravagant promise? More importantly, can He keep this promise to David and despite David? After all, David was a mess. He was a sinner, adulterer, murderer and polygamist with blood on his hands. His household was a mess. There was infighting, cheating, manipulation and disrespect on every level. Talk about a very unlikely candidate for a throne that would be established forever.
But Godís promises are not true or false. His word is true and truer.
God made an everlasting covenant that was way bigger than David and his seventy sons. The Lord kept His promise to David, but in so doing it went way beyond Judah and Israel. God put His own Son in Davidís household and took over all responsibility for compliance with righteousness. He took the responsibility of the crown and established His Kingdom.
The proof of the promise supersedes all expectations.
I Know Who
I donít know how, but I know Who.
ďAsk Me that none be lost from this generation.Ē Iíll take that as an invitation to an everlasting covenant, a promise that includes Emmit and his siblings and cousins.
But what about the obvious?!
If I am to judge there is no good outcome. I see rejection and rebellion against God rather than repentance and reconciliation. If I am to judge there is only despair. But I am not the judge.
If I am unsure about Godís promises then Iím left to wait and hope. I will be timid and anxious as I hold my breath waiting to discover what God has decided. My life will be filled with doubt and I will be unsteady.
If I am pretty sure about Godís promises, yet not entirely convinced, then I will live in conditional confidence. For the most part my life will be steady and stable, but I will experience moments of fear. I will hold to my convictions but be subject to doubt by any contraindication.
However, if I am certain that Godís everlasting covenant will come true then I will live a confident life. I will be rock solid in my relationship with God and with others. The human mind is compelled to solve a conflict. It will go to great creative lengths to come up with a solution rather than leave an enigma. Usually it will rely on reason or logic to explain how something works. The puzzle of the promise puts the mind through its paces because of the obvious conflict that none will be lost, yet some are living as the lost.
I choose to surrender my natural mind in favor of the supernatural power of God.
I do not know how the promise will come true, but I know Who will make it come true. I do not know how salvation will come, but I know Who will bring it to fruition. I do not know how I will receive my every desire, but I know Who will grant it to me.
David could not make himself righteous before God, but God did by forgiving all his sin. David could not take the throne, but God anointed him king and brought him to power. David could not establish a kingdom, but God granted it to him and promised to make it endure. There was no way for David to know how God would cause all this to happen, but He knew that God was able.
No matter what you are going through, God is love and His promises are sure. He has said to you: ďAsk Me for eternal life.Ē That is an invitation to an everlasting covenant. He has said to you: ďAsk Me for this next generation.Ē He has said to you: ďAsk Me that My Kingdom come.Ē
Has He not made with you an everlasting covenant? Be rock solid! All your hope is in Him for salvation and the desires of your heart. That is why we pray ďThy Kingdom come, Thy will be done, on earth as it is in heaven.Ē
Trust in Him.