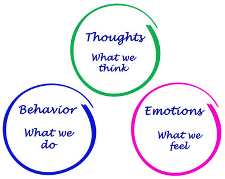 Draw near to God, and He will draw near to you. Cleanse your hands, you sinners, and purify your hearts, you double-minded. - James 4:8
The goal of inner healing is to reconcile your active identity, who you are being, with your true identity, who God says you are. Where there is conflict between these two there is pain in the physical, emotional and spiritual realms. As your active identity matches your true identity you are no longer double-minded.
There are certain core elements of our personality that must be examined and brought into agreement with the truth. Our core values, paradigms, and strongholds all must be purified through our mind, will and emotions.
Inner healing is an ongoing process through which we interrogate our actions, feelings, beliefs, and worldview to eliminate double-mindedness and restore our heart to its intended condition.
The Soul: Heart of Identity
Take care, brothers, lest there be in any of you an evil, unbelieving heart, leading you to fall away from the living God. - Hebrews 3:12
The soul is the very core of a person, made up of his mind, will and emotions. It was created as the human essence that interacted directly with the Holy Spirit. When these are acting in union, the person's mind is informed by the Spirit, his will desires the same things as the Spirit, and his emotions feel the way the Spirit feels.
Sin separates the Holy Spirit from the soul. This broken relationship leaves the soul to act on its own, which it was never designed to do. Without guidance from the Spirit, the soul becomes self-referential. Everyone has sinned; therefore everyone experiences this soulish influence. We are guided by what we think (mind), want (will), or feel (emotions). Each personality tends to rely on one of these three as a default mode for guidance.
Certain personality types, such as intellectuals and pragmatists, most often rely on the mind. They act according to what they think, believe, understand, consider, and reason. Conviction comes from having a great deal of information, or placing a lot of confidence in the mental ability of an authority. However, a self-referential mind can jump to wrong conclusions or misread information. This kind of person may be unable to act due to confusion, uncertainty, or a perceived lack of information.
The soulish person that relies on the mind rather than the Spirit is subject to procrastination, and may be easily deceived by fine sounding arguments or clever conclusions. Unfortunately, the devil specializes in using near-truth to deceive the self-guided.
Another personality type relies on the will. They act according to what they want. They choose and defend their actions based on inner conviction and often hold themselves and others to a high standard of responsibility. However, a self-referential will can latch on to the wrong choices. This kind of person may be paralyzed by a lack of conviction or unwillingness to take on obligations.
The soulish person that relies on the will rather than the Spirit is subject to stubbornness, legalism, and self-referential standards. Unfortunately, the devil is an accuser and heaps guilt on the self-guided, leading to the sin of pride.
Another personality type relies on emotions. They may be intuitive and expressive, acting by how they feel or expect to feel. They can be motivated by desire, or willing to act on a hunch or sense. However, self-referential emotions cause a person to personalize and internalize things. These people can be held back by fear, anger, shame, or apathy and emptiness. On the other hand they may be flooded with emotion, and unable to distinguish a direction to take.
The soulish person that relies on emotions rather than the Spirit is subject to depression, lust, or perfectionism. They can be trapped in historic emotional responses, triggered by current events, and projecting similar outcomes. Unfortunately, the devil is a master as dishing out shame and hopelessness.
Spiritual Living
But I say, walk by the Spirit, and you will not gratify the desires of the flesh. For the desires of the flesh are against the Spirit, and the desires of the Spirit are against the flesh, for these are opposed to each other, to keep you from doing the things you want to do. - Galatians 5:16-17
The key to inner healing is to listen to the Holy Spirit through an act of will. This places the soul in subjection to the spirit, rather than allow it to operate on its own.
We can begin this process by interrogating our actions and feelings. They are accurate measures of what our soul has been up to, and worthy of our attention. The result is to discover the belief that has informed those actions and feelings. The goal is to interrogate those beliefs to discover whether they are true, or need to be replaced with truth.
There is a required step after hearing the truth: it must be activated. Information can pass through our consciousness, sometimes with mental assent, and yet not become part of our frame of reference. This is often the case for people with a "head-heart split." They know something to be true in their mind, but it does not feel true in their heart.
Obedience is the key ingredient to take a truth from believing to receiving. We are able to believe a truth by faith, but we receive that truth by application. In other words, the Spirit can testify to our spirit the truth of the Lord. It will change us only after it has been received by the soul through the portals of the mind, will and emotions.
Here are some activating questions in my repertoire. Confess the truth, and then ask: Does that make sense (mind)? Is that what you will choose (will)? How does that make you feel (emotions)? Rehearsing the truth through these portals is a key to holding the territory.
Since we have these promises, beloved, let us cleanse ourselves from every defilement of body and spirit, bringing holiness to completion in the fear of God. - 2 Corinthians 7:1
Walk by the Spirit in a daily discipline. The desire of the Spirit will override the desire of the flesh, and those daily choices and responses will cleanse your body and soul from the ways of the flesh, and bring your holiness to completion.
Practice Obedience
Do not be overcome by evil, but overcome evil with good. - Romans 12:21
Make a habit of interrogating your frame of reference whenever an event or memory triggers an evil response within you. When you act out in an ungodly way, or experience an unwelcome emotion, it is because you are being someone other than who God says you are. A loving friend can help by gently pointing out the times when you are acting out of character.
Make a habit of daily examining the ways you think, feel and act. Over time you will confirm your true identity, but in the meanwhile you can discover the discrepancies that need to be exchanged for truth.
Practice prophetic proclamation. Capture the key characteristics of your God-given identity and write them on an index card. These are the values, gifts, strengths and interests that He put in you from the beginning. Use them to form a sentence that describes your true identity. Each morning, reaffirm that truth out loud. It is a great reminder for your heart, a reconditioning agent for your mind, an affirmation for your will, and a catalyst for feeling peace and joy.
For extra credit, share your prophetic proclamation statement with a loved one who is willing to verbally agree and act as witness as you overcome evil with good.