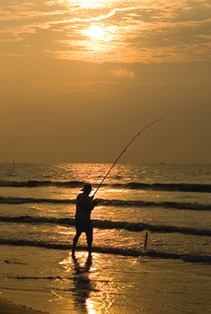 For the LORD God is a sun and shield; the LORD bestows favor and honor. No good thing does He withhold from those who walk uprightly. – Psalm 84:11
This verse is really in the Bible. You can look it up and read it for yourself. No matter what translation you use, it pretty much promises that if you do what is right God blesses you with favor, honor, and every good thing.
Does this sound too good to be true?
I see a lot of people brought low instead of being honored in their life. Nothing goes their way; they are not favored. They get grief, heartache and suffering instead of any good thing, let alone every good thing.
God says about Himself that He keeps His promises. Either this isn't really a promise or a lot of people don't understand how to take Him up on it. It sounds pretty simple to me: "walk uprightly and be blessed with every good thing."
What if it is true?
Every Good Thing
The Almighty God is ours in the Lord Jesus! And He will tax the last grain of sand and the remotest star to bless us if we will obey Him. – Oswald Chambers, My Utmost for His Highest.
God bestows favor. I describe favor as a condition in which things happen to your benefit. If you find favor with someone, they naturally do beneficial things for you. A favorable life is one of contentment and relative ease, in which you receive a good return for your effort. Favor with God means you are going in the same direction and are carried along by His power, instead of resisting Him and fighting the flow.
God bestows honor. I describe honor as a condition in which your standing and reputation are raised by another. Honor is to be esteemed more highly because of respect within your character. That character is the proper reflection of the image of God. This is different than pride or arrogance, which are built on self-effort.
No good thing does He withhold.
Let me be practical on this point. We were vacationing with friends in Florida, enjoying the sunshine, sight seeing, skin diving, and fishing. The ocean was flat and calm until our last day there, when a storm out at sea kicked up some waves. I spent several hours body surfing, thoroughly enjoying this favorite activity of my younger days. That afternoon I joined my friends in some surf fishing, another passion of mine.
Charlie apologized for the lack of fish, explaining that the higher surf was to blame for keeping them farther from shore. While casting into the waves, I was thanking the Lord for the wonderful time we were having. Then it occurred to me that I couldn't think of any reason we shouldn't catch fish, too. So I wondered in prayer with God whether catching fish would be a "good thing."
God must have agreed with me because a few minutes later I caught a nice Snook, which is a prized game fish in that area. Now, I'm not suggesting that God answered my prayer because I am more upright than my fishless friends. I'm proposing that God answered my prayer because I thought to ask Him.
Little things, like catching a fish, can be "good things" because they bring pleasure and joy. For example, God arranged for us to get tickets to the Nutcracker last Christmas because I asked if going to the ballet was a "good thing." We are going on a cycling trip with some new friends because it has been on our wish list of "good things." God has a way of working out the timing and details for all these little things.
Everything is a little thing to God, but there are some requests that seem big to me.
A sister struggled for years with anxiety, so we asked God if "every good thing" might include freeing her from that. He opened her heart, funded her travel, and invited us to witness His healing power. She is free, God gets the glory, and we give testimony that this is a "good thing."
A couple struggled in their marriage, so we asked God if "every good thing" might include their spiritual, emotional and physical healing. He spoke truth into their hearts, gave them compassion so they could forgive and be forgiven, and invited us to witness the transformation. They are reconciled, God gets the glory, and we give testimony that this is a "good thing." God has a way of working out the timing and details for all these big things, too.
Do you think to ask God for the things He has promised?
Available to All
I am convinced that this promise is true and available to everyone. Why doesn't everyone live this way?
First, it requires faith. You must believe in God and trust Him. Some people do not have a true understanding of God, and are unable to trust Him to give them good things. They may have drawn their faulty conclusions by misinterpreting circumstances in their life, such as family dynamics or personal traumas. They might blame God for the consequences of sin. They are unable to trust a God they do not love, and vice versa.
Second, fear overrides faith. The fear of loss causes a person to cling tightly to what they believe they have, making them vulnerable to temptation. They lie to hide their guilt in the hope that they will avoid punishment. They lie to cover their shame in the hope that they will avoid embarrassment. They cheat to gain an advantage over others in the hope that they will win favor or receive honor. Any of these responses disqualifies them from walking uprightly.
Lastly, selfishness puts their will at odds with God's will. The Bible says that we have anything we ask according to the will of God (1 John 5:14-15). When a person's will is self-centered it is in rebellion to God's will. The greatest commandments are to love God and love others, but that is the opposite of self-seeking.
Walk Uprightly
This is the catch, isn't it? It is a conditional promise, after all. The favor and honor are bestowed and every good thing is given "to those who walk uprightly." You're probably thinking: "The odds of me 'walking uprightly' are about the same as winning the lottery. That's how God gets away with making these grand promises."
We need to understand the terms of the agreement. "Walk uprightly" means to be blameless, to live in integrity, to be consecrated, and to be clean. It does not mean to be perfect. It happens to sinners when they are justified, forgiven, and seen as blameless by God.
Walking uprightly requires that you shun sin and intentionally turn your heart and mind toward God. The Holy Spirit will convict you of the areas in your life that trip you up. Ask for forgiveness and put away the desires of the flesh. As you do, you will find your thoughts and desires aligning with God's thoughts and desires. You will be in agreement with Him about what things are "good things" and you will find pleasure and joy in them.
How Then to Live
What if it is true? What if you can expect to find favor, receive honor, and all good things available to you? How would you live your life?
Confidence will grow. While others struggle with fear, wonder about catastrophes, and hide from danger, you will be able to live with the expectation that God is in control. Your experience with sickness, suffering, trials and persecution have a completely different purpose: it brings glory to God.
Live as royalty. You are highly esteemed because you receive honor from the highest source. Whatever you turn your hand to, as you walk uprightly, will find favor and a good reward comes from your effort.
Bless others. When you are blessed with favor and honor and every good thing, you are in a position to bless others. You can be generous as a steward of the wealth of the Kingdom. The work of your hands find good return. Your life encourages others.
Demonstrate truth. When you walk uprightly, your character and reputation are an accurate reflection of the image of God. His promises are perfect and His love is displayed in your life. The world needs to see examples of truth and integrity or they will never understand what it is.
Live this promise. Show others that they can claim it too.