Heal Me, O LORD: The Christian's handbook to personal wholeness through healing prayer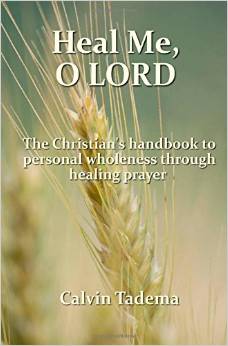 By: Calvin Tadema
The Ancient Deceptions:Uncover the oldest tricks in The Book

By: Julie Tadema and Jody Mayhew

Order online: $12.50 suggested donation

A fascinating exploration of the deceptions that have been plaguing the human race since the very beginning.

From the Back Cover:

Lies… When we believe them, they may as well be true. When we discover the truth, deception loses its power. The Ancient Deceptions helps you uncover the lies that have been around since the first humans believed them and shows you how to keep from falling for the oldest tricks in The Book.

Marriage Rx: Prescription for a radical marriage

By: Calvin & Julie Tadema and Dan & Jody Mayhew

Order online - $13.50 suggested donation.

Marriage Rx is a code name that came as a response to the news that yet another Christian marriage was headed for divorce. We agreed that the schemes of the enemy included the destruction of marriages, derailing those that have been called to serve, and taking out those that should be spiritual leaders. What was God's prescription for this epidemic?

We went away to a quiet place to pray and seek His face. Out of that prayer time came a picture of God's intentions for marriage. This book is not a new list of actions and behaviors to help husbands and wives get along better. It is a description of the character and identity of God reflected through married Christians living as examples of His nature. Marriage Rx is about your marriage—all of our marriages—but more than that, it is about His marriage: Christ and His church.